There are now weed lounges in cities in California and Colorado, two states that have legalized the use of recreational marijuana. A weed lounge is a place to sit and smoke a joint while socializing with others. They're similar to lounges that serve alcohol, but generally a lot more laid back.
No Alcohol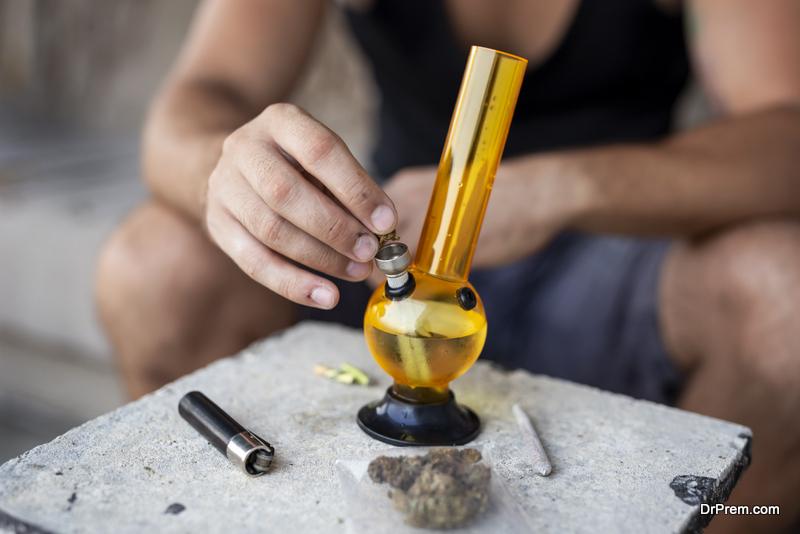 A weed lounge doesn't serve food or alcohol. They don't allow you to bring in your own weed to smoke. They offer joints, edibles, premium vape cartridges, topicals, concentrates, and accessories such as bongs and dabs. Customers are usually limited to a half-hour stay which is enough time to get high and then move on. They don't allow anyone under 21 to enter, even if they have a medical card. They also require an I.D. to visit, such as a passport or driver's license. You also need to bring cash.
Lowell Cafe
West Hollywood is a forward-looking city. They recently issued a business license to Lowell Cafe so they could open a new type of marijuana business. This is more than just another weed lounge. This is a lounge and restaurant that sells food and also sells marijuana that is consumed onsite. Due to how the business license works, they do not serve edibles except for a few pre-packaged ones. Lowell Cafe is the first weed restaurant and lounge in America.
Menu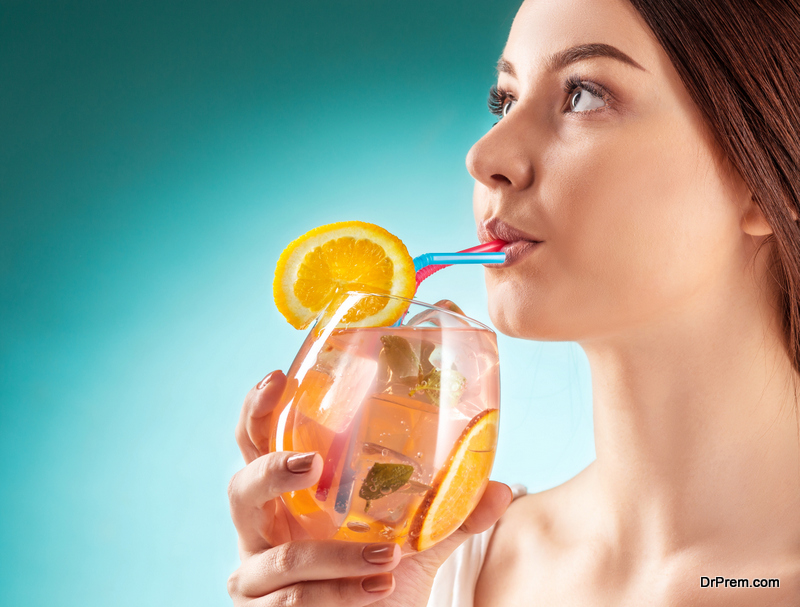 Lowell Cafe lets guests stay for around one and a half hours. They want their guests to enjoy their pot, food, and mocktails. It features a seasonal menu with ingredients sourced from local farmers markets. The head chef is Andrea Drummer, who has become famous for pairing healthy recipes with marijuana. She has cooked for celebrities and written two books about cooking with marijuana.
The ambience
The ambiance of Lowell Cafe is designed to be relaxing. There are plants every which way you look including up. The plants help make the restaurant and lounge more relaxed. They also serve another purpose which is to clear the air of weed smoke. The plants serve as a secondary air filtration system, backing up a state-of-the-art air purification system.
The Opening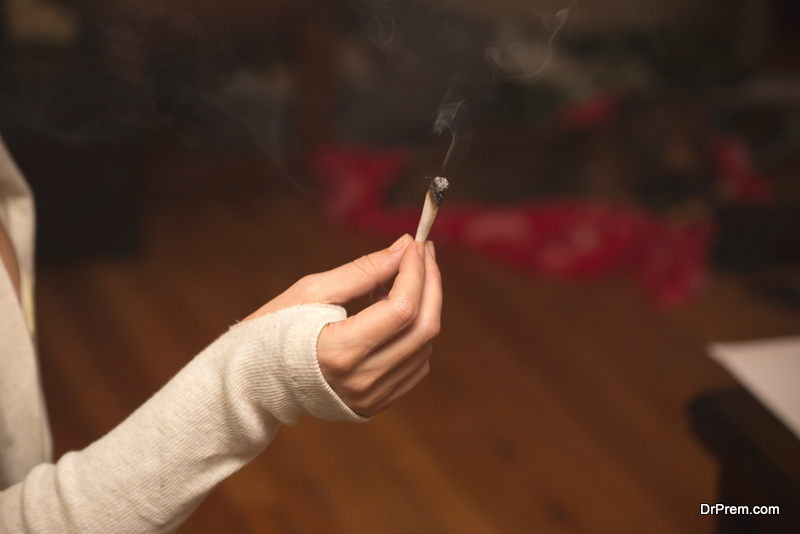 Lowell Cafe, which is set to open on October 1st, will have live entertainment for its guests in the evenings. This may include local bands that make introspective music, violinists, and expert-led chats. Depending on what is planned, there will be a cover charge after 10:00 pm that will be $20-$50.
They welcome everyone no matter their experience smoking weed. You don't even need to smoke any if you don't want to – Lowell Cafe is a judgment-free zone. They advise a "low and slow" approach to their guests when it comes to smoking pot. This is especially true for weed novices who can get a lot higher than intended, not realizing that it can take a while before the effects kick in.
To help novices, Lowell Cafe has hired "Flower Hosts." They can be thought of as the weed version of a wine sommelier. These hosts know everything about the weed sold at this cafe, what each one's effects typically are, and how much to smoke. They are also fully capable of rolling great joints once guests have made a selection.
The firm behind Lowell Cafe
Lowell Farms is behind Lowell Cafe. This is one of California's top cannabis growers. The farm is located in Santa Barbara and they have partnered with small, family-owned farms across California that share their values. Everything grown at Lowell Farms is organic. They only sell high quality, natural weed. People can order their various weed products directly from them on their website or buy their products in hundreds of Californian dispensaries.
Lowell Farms is making history, and celebrities are taking notice too. A-list celebs like Miley Cyrus, Mark Ronson, Sarah Silverman, and Chris Rock are some of the names who believe in this organic cannabis company working to produce beautiful and sustainably grown and packaged marijuana.
Article Submitted By Community Writer