Not all celebrities get married, and those who do, usually marry others of their kind i.e. other celebrities. This is what most of us think. But we are wrong, and media is to be blamed for this false perception of ours. Whenever we come across some headline involving a celeb couple, we usually see names like Kanye West and Kim Kardashian, Brad Pitt and Angelina Jolie, and Jay – Z and Beyoncé, which isn't all there is to celeb couples. There are also a lot of celebrities who are happily married to non-famous people.
10 Celebrities who are married to non-famous people
1. Anne Hathaway (married to Adam Shulman)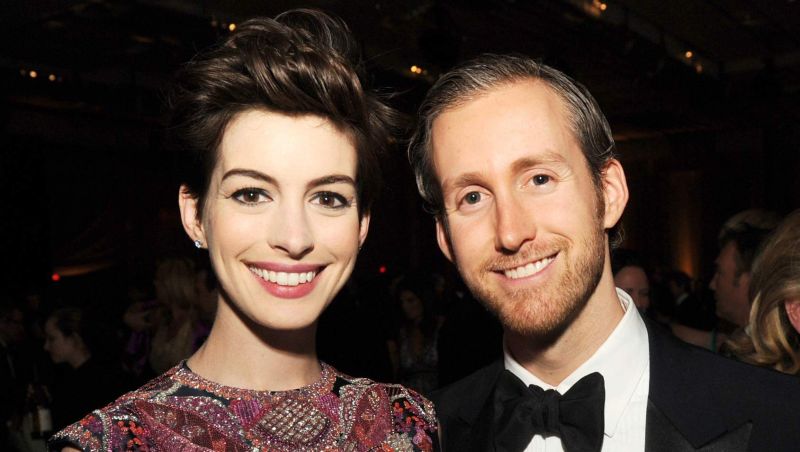 Image Source : heavyeditorial.files.wordpress.com
Anne Hathaway is certainly one the most beautiful women to ever appear on the silver screen. Despite that, she is famous for being having romantic relationships with very low-profile people. Earlier, she was in relationship in RaffaelloFollieri (who ultimately turned out to be a con) and now she has been married to the businessman Adam Shulman for almost 7 years and has two children with him. You might not hear about her in the tabloid too much, but she is certainly living a happy life.
2. Meryl Streep (married to Don Gummer)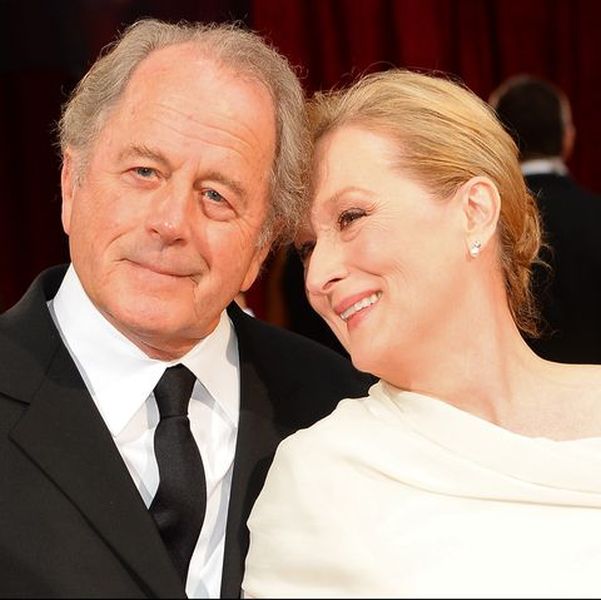 Image Source : hips.hearstapps.com
Meryl Streep is such a great actress that her name has literally become a synonym for a great actress. In a successful career which has spanned almost 50 years now, we rarely get to hear about her personal life. She even made the cover of Vogue at 62. The first reason behind this is that Streep is one of the few actors who keep it professional and don't prefer getting any unwanted fame except for her work. The second reason is she isn't married to her celebrities. Her husband Don Gummer, with whom she has been married for more than four decades now, is a sculptor. Together they have four children and both Gummer and Streep are known to be active philanthropists.
3. Julia Roberts (married to Daniel Moder)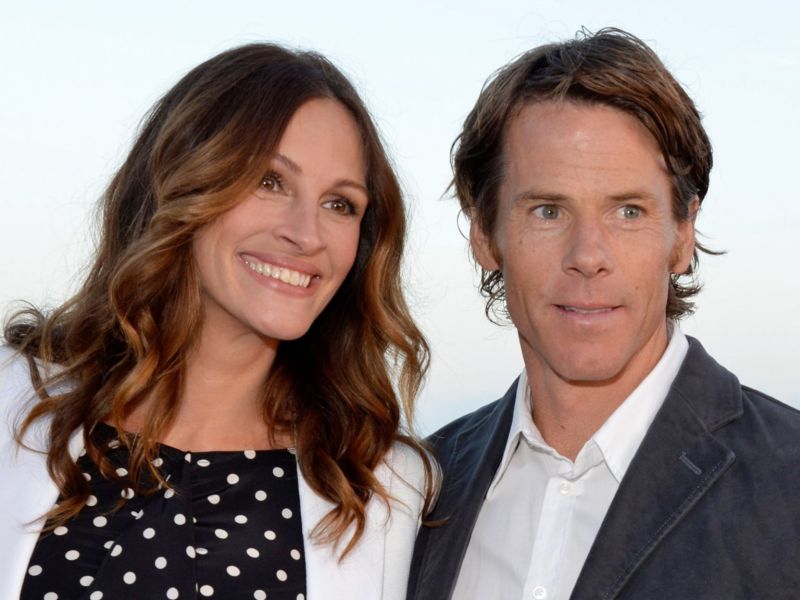 Image Source : wmagazine.com
Named five times as the most beautiful woman in the world, Julia Roberts has become a household name. However, her love life wasn't as stable as her career till she met the right man for herself. After being in relationship with numerous actors and one failed marriage, Julia Roberts finally settled for Daniel Moder in 2002, who is a cameraman. Unlike most of the Hollywood marriages, the one between Roberts and Moder didn't break down. They have three children and are well-settled in their life.
4. Jeff Bridges (married to Susan Geston)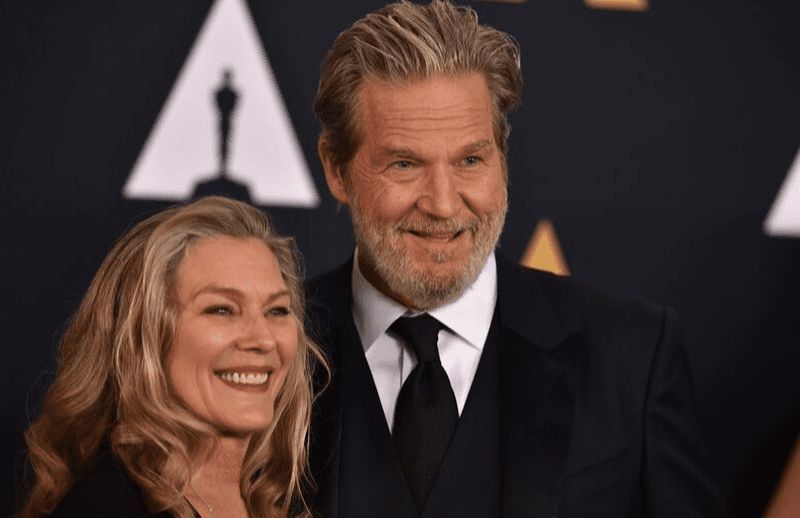 Image Source : cdn0.wideopencountry.com
It's very common among celebrities to leave their spouses and partners within few years. However, that wasn't the case with Jeff Bridges. He is amongst the few pillars of conjugal fidelity in Hollywood. What's more amazing is, how he met his wife. He fell in love with her in 1975 at the time of shooting of Racho Deluxe in Montana. Geston was working as a waitress at this time. That didn't stop Bridges from courting her. And after a courtship that lasted about two years, he got married to her in 1977, and has remained so ever since. Bridges and Geston have three daughters and also a granddaughter.
5. George Clooney (married to Amal Alamuddin)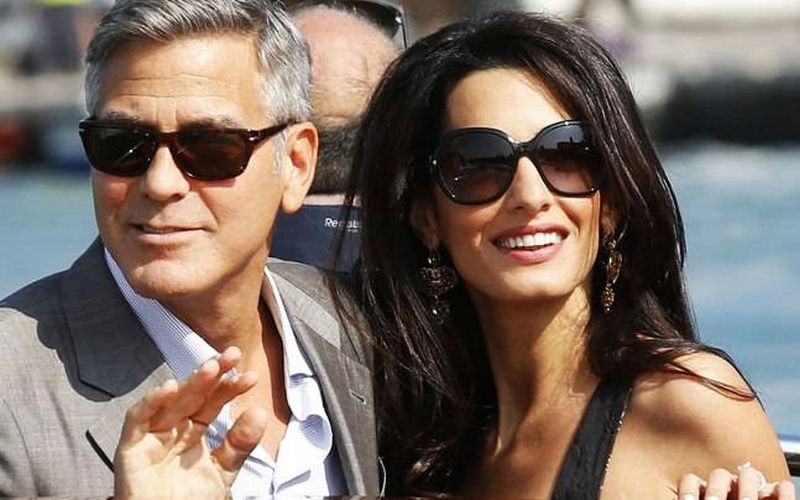 Image Source : akm-img-a-in.tosshub.com
George Clooney's dating history spans almost four decades, and all that wouldn't have stopped Clooney from going on with it for he has aged like fine wine. Nevertheless, right now, for the first time, it seems like he is settled for a life as in 2014 he got married to British-Lebanese lawyer Amal Almauddin. Almauddin gave birth to twins in 2017. Although Clooney and Alamuddin have been together for just 5 years, this is the longest that Clooney has ever been in a relationship so we can safely assume that they would be together forever.
6. Reese Witherspoon (married to Jim Toth)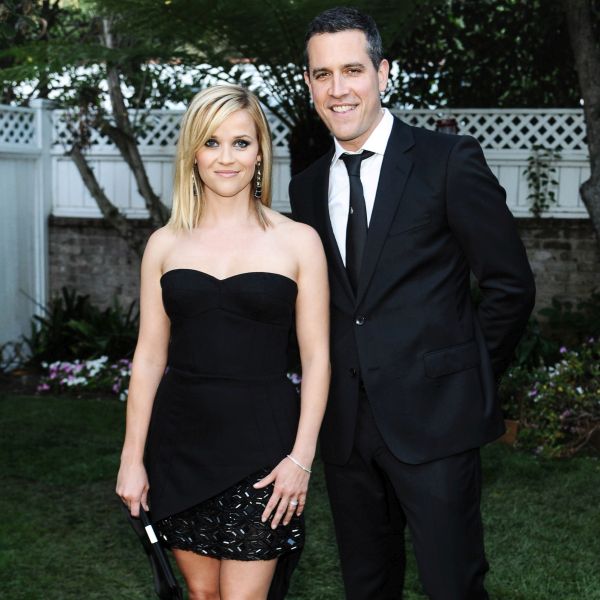 Image Source : closerweekly.com
Witherspoon is one of the most recognizable faces in Hollywood. The Time magazine named her as one of the most influential people in 2006 and 2015. Nevertheless, after getting divorced from Ryan Phillipe in 2007, she made a choice which most of her fans wouldn't have expected from her. She got married to Tim Roth in 2011, and has remained so for almost eight years now.
7. Matt Damon (married to Luciana Barroso)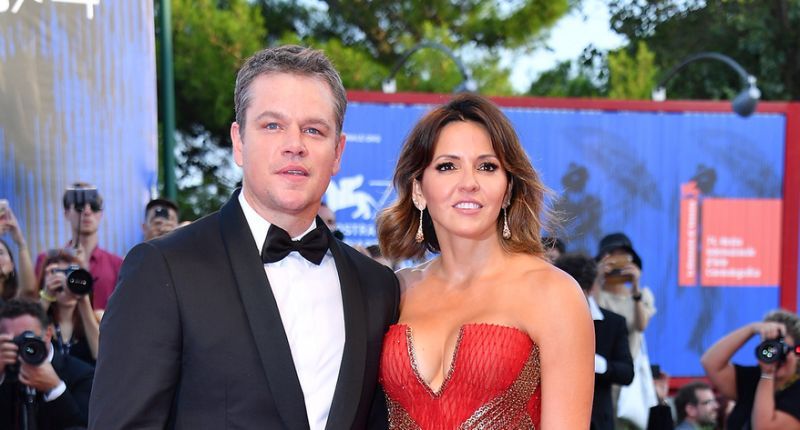 Image Source : s.yimg.com
When Matt Damon was in his prime, probably every third girl on this planet had a crush on him. But for whom did he ultimately settle for? For Luciana Barroso. And who is she? She was a bartender from Argentina and was married at the time she met Damon. They fell in love and eventually got married on 2005. Barroso and Damon have three children together.
8. Jon Bon Jovi (married to Dorothea Hurley)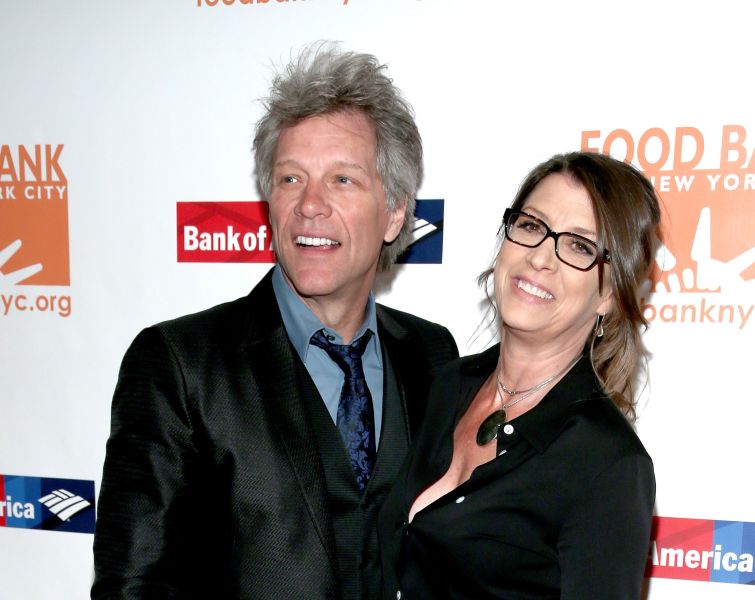 Image Source : scribol.com
Singers and musicians generally have turbulent lives. This is especially the case with rock singers. But Jon Bon Jovi seems to be an exception to the rule. Unlike other celebrities who leave their former partners once their acquire fame, Jon Bon Jovi got married to his high-school sweetheart Dorothea Hurley in 1989, and they have been married for more than thirty years now. If that's not a proof of true love we don't know what is.
9. Adam Sandler (married to Jacqueline Titone)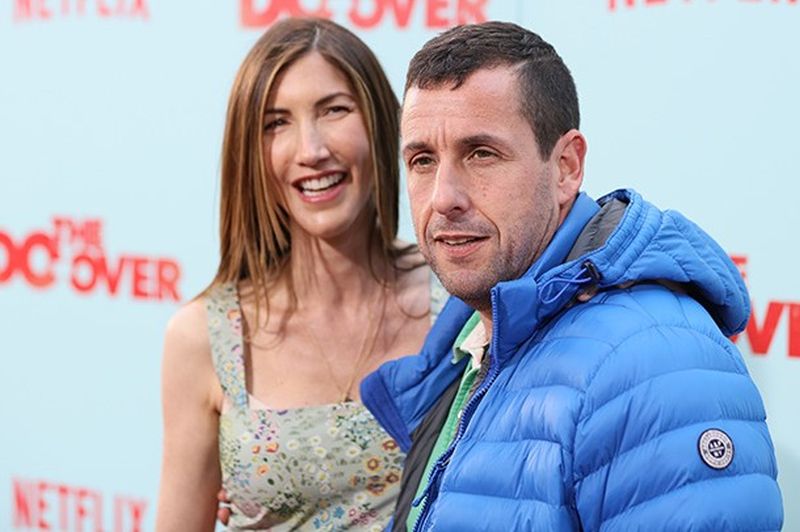 Image Source : images.immediate.co.uk
One of the most famous faces in Hollywood, Adam Sandler had no shortage of choices, but rather than exploring them, he got married to the little-known model-actress Jacqueline Titone in 2003. Sandler and Titone have been married for over 15 years and they have two daughters together.