Your lips are the most important part of your look and ensemble and can make all the difference. Find out what your favorite celebrities are wearing on their lips and how you can look the same.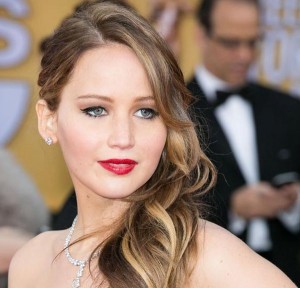 Jennifer Lawrence – Vampire like red  lipstick is one of the biggest beauty trends since quite some time now and it does not look like it is going to change anytime soon. Jennifer Lawrence paired the lip color with porcelain skin and sleek hair. Try MAC's Mineralize Rich Lipstick for this look.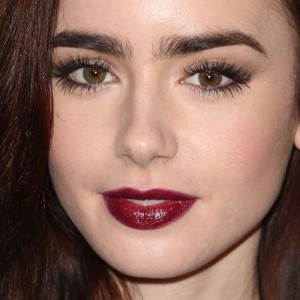 Lily Collins – She is our makeup maven these days. This bold dark red lip just screams Old Hollywood glamour. Nars' limited Cinematic collection boasts a remarkably similar hue, aptly named Future Red.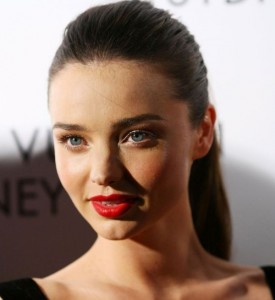 Miranda Kerr  – was rocking the Eastern-inspired orange-meets-coral lip; the glossy shine and tangerine hues can be found in Yves Saint Laurent's lip stain in Orange de Chine.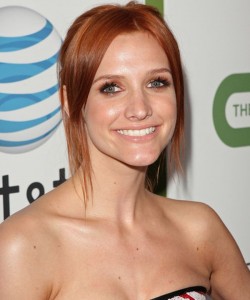 Ashlee Simpson – She opted for a rusty nude lip colour and burnt copper eye makeup to act as a complement. Blondes can carry out this look well. Also try Bad Girl RiRi from Rihanna's Christmas collection for MAC . Its matte taupe and nude hues provide for a  neutral and sexy lip colour.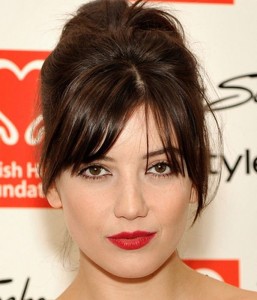 Daisy Lowe – Her lip colour  was the focal point of her makeup look at the Tunnel of Love fundraiser earlier. Her medium red lip was perfect for her hot-pink and red detailed dress and made an amazing combo. To try out her look, try Topshop Lip Bullet in Joyride.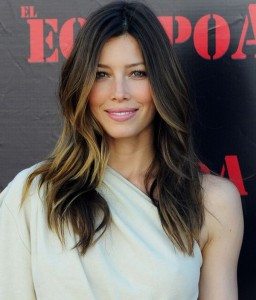 Jessica Biel  -If you are not to opt for bright red lips; try out this nude blush pink shade that Jessica Biel is sporting. It's perfect for the day and can be glammed up at night with a smokey eye. This lipstick by Tom Ford in Vanilla Suede  will give you a similar look.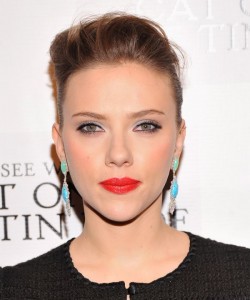 Scarlett Johannson – Make Scarlett Johansson your inspiration for wearing brighter lip colors. At the Rome Film Festival the actress and face of Dolce&Gabbana Make Up looked amazing donning the brand's Classic Cream Lipstick in Cosmopolitan .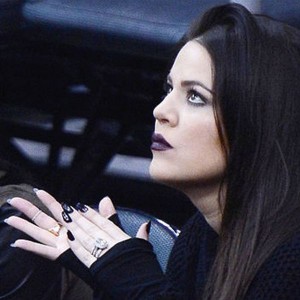 Khloe Kardashian – Khloe Kardashian's gothic shade pulled off the dark lip look so well. Always make sure you find the right shade for your lips and try out dark lipstick shades tested on your skin tone  to get an idea of what which shades will suit you.