The on and off couple have sparked off rumors recently of a patch-up for good. Let's find out what happened.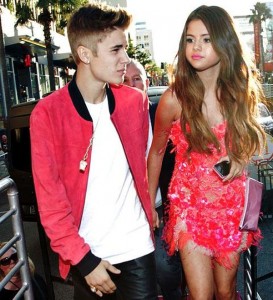 What rumour is – "Hold On Tight" singer Justin Bieber and "Slow Down" singer Selena Gomez have sent the paparazzi and everyone else in a frenzy and become a hot topic right now as they spark up the rumors about a possible reunion at the very beginning of the New Year 2014. The singer stars have been continously spotted together for the past few days owing to which have set the rumor mills churning. Their latest intimate selfie posted on Instagram only suggests further that they may have gotten back together already and are making it public as well.
Latest spottings – According to the latest reports, Justin Bieber and Selena Gomez have been spotted twice with each other over a span of two days showing that they are indeed spending a lot of time together. Initially the suspected couple were spotted riding Segways together on Jan. 2, 2013, possibly a New Year reconciliation.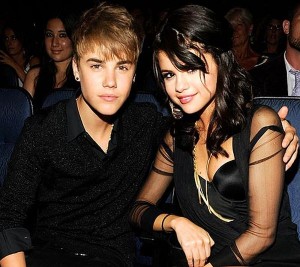 Instagram– The Segways incident took place near Justin Bieber's locality of Calabasas in California. The photos  show that Bieber was just a few yards ahead of Selena , while she followed him behind closely. To add fuel to the fire, Justin Bieber posted an intimate selfie of him and her on the very next day on Instagram. The said photo has them together in a cuddle. In the picture Justin Bieber holds the phone to take the selfie while Selena Gomez can be seen with her arm around his neck while she smiles fondly, looking at him and hugging him from behind. The photo is captioned : "Love the way you look at me."The reunion rumors were sparked when reports about Selena Gomez searching for a mansion in Justin Bieber's community started to do the rounds. Around the same time, reports about Justin Bieber's confession of undying love for the pop diva on radio Power 106 was witnessed.
Selena Gomez ill – As reported by various media sources, songstress Selena Gomez is fighting an auto-immune disease known as Lupus. And former boyfriend Justin Bieber is being supportive to his publicly acknowledged love interest in her tough times. As reported by the report of HollywoodLife.com, Justin Bieber and Selena Gomez "talk every day.", thus proving how close they are.