Lady Diana
When you are thinking about style and style statements of Britain royal family the name that immediately comes to our lips is Lady Diana. It was Diana's fashion and style that made her the most photographed women in the world. She managed to dress in style and elegance. She is known as People's Princess. She was really one of the style icons of the royal family and the media watched each and every move that she made and she has never disappointed the fashion world. Her dress to hairstyle everything was imitated by people and people look on her for the new style. She was able to carry herself quite elegantly. Her style was closely scrutinized by the media. She developed a style of her own which is glamorous, elegant and a style of her own.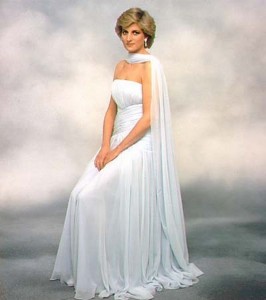 It is interesting to know that Lady Diana was a shy and was not that conscious of fashion but later she became one of the famous and admired fashion icons of the world. She was a lady of confidence and courage and it greatly reflected on the way she dressed. She wore dress that suited the occasion and the mood. She also had made some bold choices as well.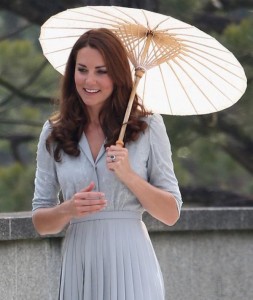 Kate Middleton
Kate Middleton or Duchess of Cambridge can never be compared to Lady Diana .But she also made a style statement of her own. She is known to give a class and elegant appearance. She was on news lately because of her pregnancy and delivery. All nine months she managed to look elegant in her apt choice of dresses. She looks young and stylish. During her pregnancy period she was mostly seen in designer frocks and charming coats. She neither wore too tight or too loose out fits. She stick to classic silhouettes simple dresses, pretty coats etc. She wore blue polka dress after her delivery which was exactly Princess Diana wore after delivering Prince William.  She delivered Prince George on July 23 and it is hardly one month and she totally shed down post pregnancy weight. Her post baby body looks slim and lovely. She was dressed in black skinny jeans and white striped shirt that showed off her slim figure. This picture is taken merely a month after her pregnancy and she already looks gorgeous and stunning as usual.