The 2013 ESPY award function made some of the biggest sport stars around the world get together under one roof on Wednesday night at the Nokia Theater in downtown Los Angeles. Hosted by Jon Hamm and presented by Capital One, the 21st annual ESPY award winners included some of the big names in the world of sports.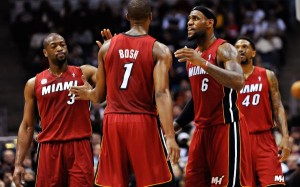 Surprising the audience like it did last year; Miami Heat continued its dominance this year also and won the award for being the best team of the year. Besides Miami Heat, LeBron James also managed to repeat his last year's victory by winning again three awards in the category of Best Championship Performance, Best Male Athlete and the Best NBA Player.
The award for the Best Game was won by Game 6 of NBA Finals which included two opposing teams named Miami Heat and San Antonio Spurs. However, this year's award winners also include some young athletes like Colin Kaepernick who won the award for the Best Breakthrough Athlete and Sidney Crosby who won the Best NHL Player award.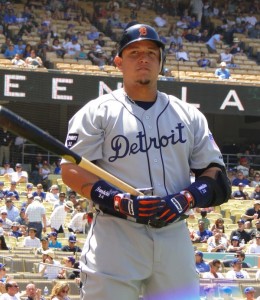 Miguel Cabrera of Detroit Tigers was awarded as the Best MLB Player for the third time consecutively and Michael Phelphs won the award for the Best Record-Breaking Performance for making some great records in the Olympics. Phelps won this award earlier in 2009 too.
On the other hand, Robin Roberts won the Arthur Ashe Courage Award for her great contributions that extends beyond sports. She first became famous by anchoring sport events on ESPN in the 90s and went on to become one of the greatest anchors of the entertainment world. Currently seen as a co-anchor in the famous show, Good Morning America, Robins had to struggle through cancer and a rare form of blood disease called MDS to attain the position she is holding now.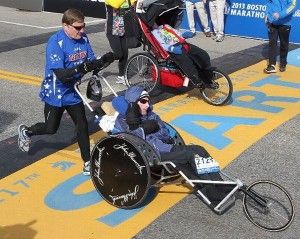 Moreover, honoring the late Jim Valvano and The V Foundation for Cancer Research, the Jimmy V Award for Perseverance was presented by Ben Affleck to a team of father and son, Dick Hoyt and Rick Hoyt. The son, Rick Hoyt,51 cannot use his legs and hands due to Cerebral Palsy and his 73 year-old father needs to push him in a running chair during events and in this way, both the father and son has so far participated in more than 1,000 endurance events.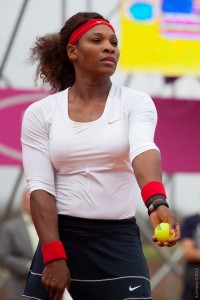 The other winners of 2013 ESPY Award included Serena Williams for Best Female Tennis Player and Best Female Athlete, Candace Parker for Best WNBA Player and Rick Pitino for Best Coach/Manager.