Every year, millions of people around the world die of HIV/AIDs. And while the nameless victims of the disease are often ignored, celebrities who fall prey to HIV find it difficult to move away from the spotlight once their condition is revealed to the world. Following is a list of five such celebrities from different walks of life who have/had got the HIV virus.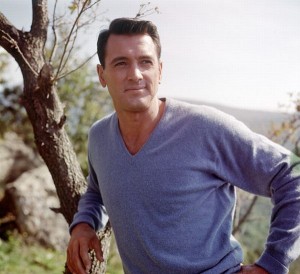 Rock Hudson
Rock Hudson was Hollywood's leading man in his heydays. Considered to be one of the most popular actors of his time, the iconic legend was diagnosed with AIDs the revelation of which, sent shock waves through the industry. Hudson dropped a second bomb on his unsuspecting fans when he announced he was gay as well. The actor finally succumbed to HIV in 1985. He was 59 years old when he breathed his last.
Earvin 'Magic' Johnson
Considered to be one of the most prominent NBA players for eternity, Earvin Johnson aka Magic Johnson shocked everyone in the industry when he made a public announcement about his HIV infection. Since then, Johnson has become an active supporter of several AIDs awareness campaigns, and shepherds several organizations to promote awareness about the disease and its scarring side effects in the less privileged countries.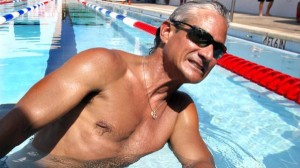 Greg Louganis
As an amateur athlete at the Olympic games in 1984, Greg Louganis surprised everyone when we went on to win the gold medal in diving in both the 'springboard' and 'platform' categories. Louganis continued his winning streak at the 1988 Olympic Games, and became the second diver in the history of the tournament to win gold medals for the same events during consecutive meets.
Sadly, that didn't stop his sponsors from dropping him as soon as they learned that he was HIV positive in 1995. Since then, Louganis has retired from the sport and is currently a mentor and coach to USA Diving. He has also documented his tryst with the disease in his bestselling biography 'Breaking the Surface'.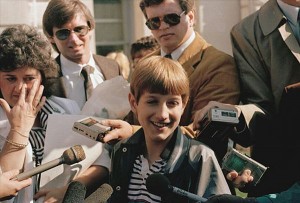 Ryan White
Ryan White was just another normal 13 year old teenager living in Indiana in 1984 when he tested positive for HIV (caused by a hemophilia treatment with contaminated blood). Ryan became an overnight sensation when parents of his friends and classmates got together and started staging protests to force the school authorities to expel him and even though the doctors treating him tried to point out that Ryan's condition was not contagious and would not cause risks to the other children, no one was willing to listen.
Ryan eventually became a poster boy of sorts for HIV/AIDs awareness programs, and became an active spokesperson for the disease. During his short but meaningful life, Ryan managed to impress many individuals, including the King of Pop Michael Jackson who dedicated the song 'Gone too Soon' to him. Ryan died at the age of 18 in 1990 after which the government passed a HIV/AIDs legislation in his name.