They say the life of a celebrity is the stuff dreams are made of! Reality has a different story to tell however. Celebrities are humans as well, and tend to get swept up in the rigors of daily life. And more often than not, they let their guard down just a little bit, and end up doing something that lands them in jail. Case in point: the following celebrities who have been arrested more than a couple of times.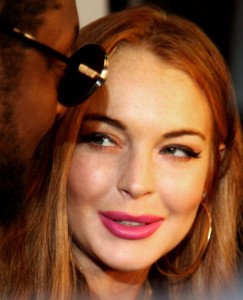 Lindsay Lohan
With the Parent Trap being declared a hit, everyone thought that Lindsay Lohan was the next big thing. Even movie pundits predicted the international stardom of the starlet. Unfortunately, all that fame at a very young age seemed to have gone to Lindsay's mind. For after a few years, Lindsay became the talk of the town again, for all the wrong reasons.
On July 24, 2007, the actress was arrested the second time for DUI after refusing to cooperate for a breath analyzer test. In May 2010, an arrest warrant was issued for Lindsay after she failed to appear for the progress report session from rehab. On July 6, 2010, she was once again sentenced to spend 90 days in jail after violating the probation. These cases were quickly followed by other arrests, including one on September 24, 2010 for failing a drug test, one on February 9, 2011 for stealing a necklace from a jewelry store, and one on October 19, 2011when the judge revoked her bail application.
Charlie Sheen
He may have been a favorite of many back in the heydays. But Charlie Sheen's personal image has taken a beating for the worse since then, with the actor courting arrest several times. These include one in 1997 for in a domestic dispute where he is said to have pushed his then girlfriend to the floor, one in 2009 again for a domestic dispute, one in 2010 when a drugged, intoxicated and naked Charlie Sheen literally flew at the cops, one in 2011 for violence in an Aspen ski resort, and one in September 2011 again for domestic violence.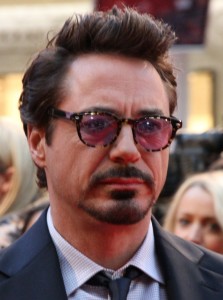 Robert Downey Jr.
It seems our Iron Man was never the do-gooder at all times. The actor has been arrested several times in relation to drugs and weapons. He was arrested twice in 1996 for possessing a weapon along with cocaine and heroin, and trespassing in his neighbor's home. This was followed with subsequent arrests in 1999, 2000 and 2001 for failing a drug test, being under influence in a hotel, and walking barefoot in LA, apparently under the influence of drugs respectively.
Mike Tyson
More famous for allegedly biting off his opponents' ear in a match, Mike Tyson has seen his share of prison life by being arrested several times. These include one for alleged rape of Miss. Black Rhode Island, one in 1995 for punching a bystander in the face, one in 1998 for assaulting two motorists, one in 2007 for narcotic possession and one in 2009 for a small fight at LAX.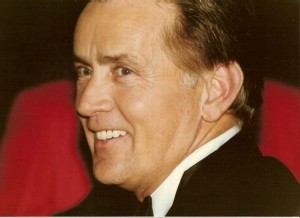 Martin Sheen
Martin Sheen holds the honor for being the celebrity who has been arrested the most number of times. And it's not once, twice —- but a staggering 66 times! However, unlike the other celebrities who went behind bars for all the wrong reasons, Martin does it for a public cause. He was first arrested way back in 1986 when he chose to protest the 'star wars' initiative by Ronald Reagan. He was recently arrested in 2007 for trespassing on a prohibited nuclear test facility in Nevada.