The world of glitz, glamour and cameras comes with its hitches. Acceptance into the world of cinema would necessarily require more than a few adjustments on the personal front, including giving up on a school or college degree.
Not that some celebrities are complaining though! For as the number of school and college dropouts in tinsel town keeps on increasing, we are left wondering as to how a diploma (or the absence of one) could actually contribute to one's stardom.
Although there are plenty of celebrities who decided to give education a miss in order to pursue their Hollywood dreams, we have narrowed down our list to include five really influential celebs who surprisingly, decided to opt out of a formal education at a very young age itself.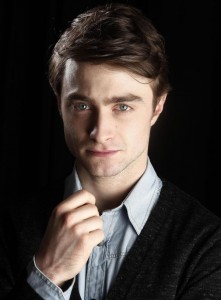 Daniel Radcliffe
It was really surprising to note that in spite of playing the whiz kid in the Harry Potter franchise, Danielle Radcliffe never managed to finish high school. The first film for the franchise released when he was only 10 years old.
The sequels that followed started interfering with this studies and Daniel finally decided to drop out of high school at the age of 17. Not disheartening though, for the actor's worth is estimated to be a whopping $80 million. With a figure like that, we wonder if he would ever want to go back to school again.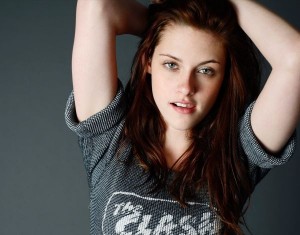 Kristen Stewart
The world started noticing her in the Twilight Series where her onscreen romance with Robert Pattison blossomed into a real life saga of love, betrayal and breakups. Yup! Robsten as the couple is fondly called has finally decided to call it quits and we wonder if Kristen would decide to go back to the school she left at the age of 13 years.
Kristen has always maintained that her teachers failed her at school when she had very serious ambitions. Now that she has plenty of time on her hands, she could probably get back to unfinished business!
Drew Barrymore
Known for her rebellious spirit as a teen, Drew Barrymore became everyone's sweetheart when she appeared in Steven Spielberg's movie'ET' (her first stint with the camera was for a commercial at the age of 11 months though).
Barrymore allegedly had a very troubled childhood and lost track of her education and career at a very young age. A drug rehabilitation program at the age of 13 and legal emancipation from her mother at the age of 15 among other things made Barrymore drop out of high school during 11thgrade. And though she bounced back with a vengeance on the professional and person fronts, we believe she would always regret missing the chance to complete a formal education.
Lindsay Lohan
Like Drew Barrymore, Lindsay Lohan dropped out of high school just before graduating from 11th grade. Unlike Barrymore however, Lilo has not managed to bounce back from her troubled life (filled with alcohol and substance abuse, frequent stints at rehabilitation clinics and a slew of criminal records) just yet.
Lilo claims that she was home schooled for a short period of time after dropping out of school. But that was before 'Mean Girls' happened in 2004. With the film becoming a huge hit, Lohan kissed her educational dreams a sweet goodbye!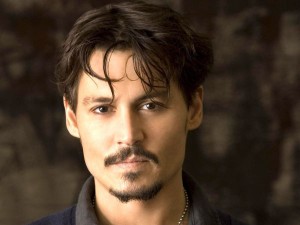 Johnny Depp
Would anyone have believed that the man with infinite charisma was actually a high school dropout? Dropping out of school at the age of 16 years was the only option for Depp who actually wanted to become a musician and not an actor!
It was upon actor Nicholas Cage's persuasion that Depp decided to give acting a try. And he never looked back after that. When asked about his school days, Depp always maintains that he never was inclined to go to school and hated the boredom it brought along.