One of the most attractive and influential industries in the world has always been the fashion industry. Not only has the world of fashion been utilized by all of the different kinds of stars and icons in the world, but it has also been a subject of fascination for almost all of the different kinds of people in the world. These people have always turned to the fashion industry for all of their different needs and these people look up to their favorite celebrities and stars to get a notion of what they can wear in their real life.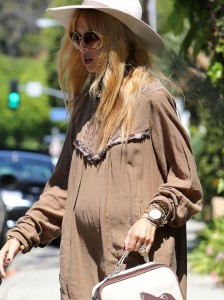 There have been many different names in the fashion industry that have been iconic and have gone on to shape the industry into what it is today. These famous personalities have often made sure that they take elements out of the ordinary natural world and represent it through their unique ideas in such a way that millions of people would get influenced and would form their own personal styles revolving around the guidelines that are provided by these fashion icons. It has been seen that fashion is an ever evolving and changing paradigm where numerous style can often revolve in and out of the public mind.
More about Rachel
Among the most loved and influential names in the world of fashion, none have gained as much critical and commercial acclaim as Rachel Zoe. At the age of 42, this iconic fashionista has been the fashion guru whom everyone loves to follow. Rachel is most well known for her highly acclaimed television program but has since been involved in a number of other kinds of activities that have been absolutely loved by people throughout the world. Rachel has been one of the most popular designers, fashion writers, television personalities and has also worked with some of the biggest names in beautification companies, fashion houses and advertising agencies.
This creative powerhouse has always kept her personal life close to the lives of her fans but the news of her second pregnancy has been highly subdued until now. Recently Rachel was seen at an awards function where her maternity bump was visible. It was then that her loving fans and people across the world got to see the first picture of her with her unborn child. Notwithstanding the baby bump which was small in stature, she looked dazzling as always and was an instant hit on the red carpet.