Miley Cyrus started her career by doing minor roles in television series .Later she became a recording artist and also an actress. She became famous after casting in the Disney Channel television series Hannah Montana. It was in 2007, she released her first album which was a huge hit and sold around three million copies in US. She is one of the most successful artists who emerged from Disney. She was a teen idol but in 2012 she transformed herself from cute and chubby to hot and sexy. She first did that by cutting her long locks into a blond pixie style. She wanted to give a break to her Hannah Montana goodie image and she felt more comfortable in this new hairstyle.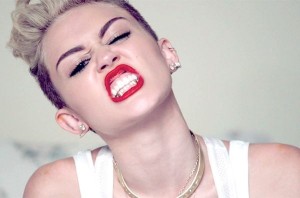 Miley Cyrus's Transformation from Good to Bad
The change of hairstyle was her first step and she felt more of herself. From there she became more daring. She feels like a new artist who can be true to herself. She not only did her hairdo but also did some experiments with her costumes as well. She was engaged with Liam Hemsworth but the couple broke off their engagement because they had a very complicated relationship. She also became a cover for Rolling Stone magazine and she celebrated it by doing it a tattoo on her feet. The singer has gotten the words "Rolling" and "$tone," with the "S" turned into a dollar sign, tattooed on the bottoms of her feet to celebrate the fact that she's gracing the cover of the magazine's new "Hot Issue."  She's posing in swimming pool, topless, with her arms covering her breasts and, of course, her tongue sticking out.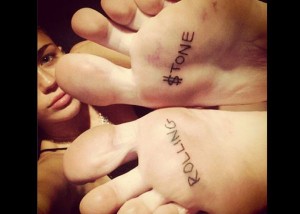 In her cover story, Cyrus once again addresses her infamous MTV VMA performance. "We could have even gone further, but we didn't. I thought that's what the VMAs were all about! It's not the Grammys or the Oscars. You're not supposed to show up in a gown, Vanna White-style. It's supposed to be fun!" she says. She also talked about the show 'Breaking Bad" in which she says that show really showed how to cook meth and that she can really make it just by seeing the show.
Miley Cyrus believes that as people have a tendency to talk, give them something to talk about two weeks rather than two seconds. So this is her motivation and she is truly living her life as she wants.