The Latino singer and entertainer, Jennifer Lopez is set to remarry if she feels like tying the knot again. She has already married thrice. Her first marriage was with singer Marc Anthony, the second with dancer Kris Judd, and the third with actor Ojani Noa. But, Jennifer tells that she "probably" will marry again. This is because she simply loves the idea of marriage as she always has. According to her, this fairytale really cannot be given up as a girl. So, whom does this American Idol judge want to marry now?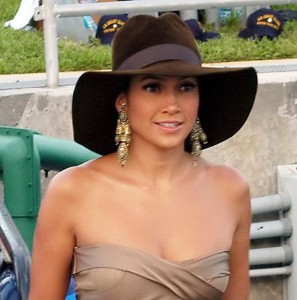 Jennifer is currently dating Casper Smart who is a choreographer and is about 18 years junior to her. Jennifer is presently 43 years of age, while Casper is just 25. About her relationship with Casper, she told Entertainment Tonight that it is a sweet and healthy bond. Jennifer's personal relationships have always been of interest to media worldwide, and it is currently the same. When asked about her previous bonds, she shared that her seven-year relationship with Marc was difficult to get over with. Her children are quire curious about asking a lot of questions about their father.
She has twins Max and Emme with her first husband Marc. Jennifer says her kids offer her hard queries about their dad living in their house or coming back to them. She says she does not want any damage to her children's thoughts and personalities at such a young age of five, and she somehow pacifies by answering them and making them okay. She always remains worried about her kids and also about her future relation with Casper. In her interview with People, Jennifer admitted to her concern about her current relationship that she does not expect to be a very long lasting, though there have not been such indications as of now from Casper's side.
She says whenever such concerns come in, she asks Casper about these, but none of them really knows the future. Jennifer tells that she is happy living the moment with Casper and they both enjoy each other's company. Her boyfriend has been quite loving and caring toward her, and has always been like a great friend to her who understands her emotional side too. Casper is the one whom she shares everything with and from whom she gains moral support in return. So, let's see which way this relationship goes and whether Jennifer's remarriage dream comes true soon!