I am sure you all remember that classic look Christina Aguilera in her "Lady Marmalade "music video. Well the world got to see almost the same look again on November 13 during her live performance on "The Voice. There she sang her latest song "Move the World" with Cee Lo Green from her album Lotus.
What was the look? –  Thigh – high rhinestone Boots, Strapless-Dress and that trademark purple curly wig! This definitely reminds you of that "Lady Marmalade" music video. But this time it was during her performance that we got to see this look of Christina Aguilera. Some of her diehard fans might get reminded of the "What girl wants" music video and think that this look is a reminiscent of that old look. Just for the record the purple curly wig was seen earlier in the promo pictures of a tour which was later cancelled in 2004.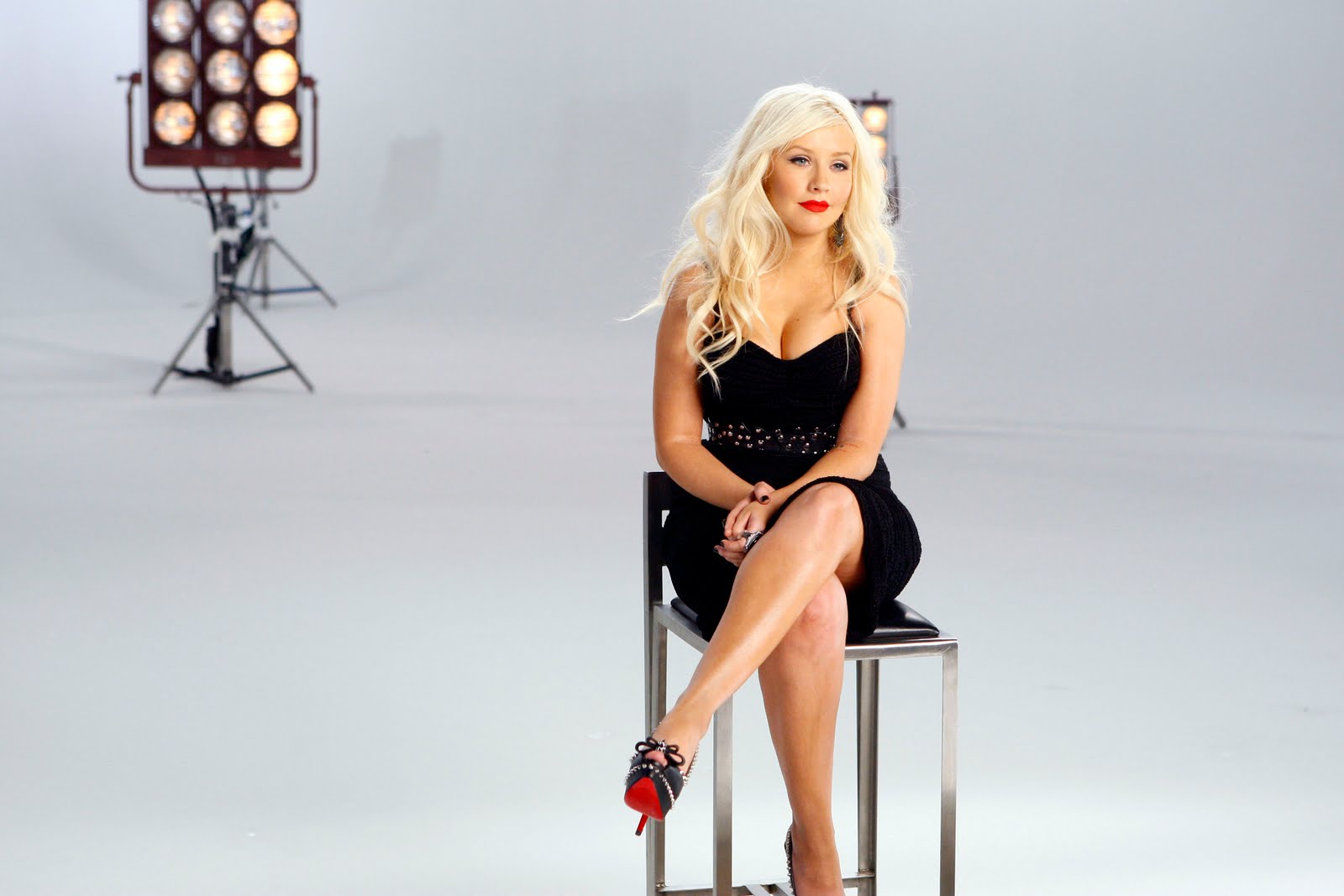 Was the look still that effective? –Christina Aguilera has been criticized earlier for her weight gain and even her fashion sense is being questioned these days! The dress she was wearing was an ill-fit and was cutting into her sides!
There was even a slight wardrobe malfunction during her performance on "The Voice" when her dress slid down. Rumour has it that the singer has gone through a breast implant and may be a butt implant to match her curves!
During the elimination round the singer changed into a white blazer and white shorts but kept the thigh-high boots on.
This singer as we all know was never really a trend setter because she has experimented with her looks many time which has proved to be a disaster! She has even made on the Mr Blackwell's worst dressed list in the past!
Let me remind you of her earlier fashion disaster. Even though she claims to be different and edgy but the truth remains she has been spotted with some disastrous looks. Remember those two tone hair, those weird hat , that bandage dress in the music awards at Los Angelis or that outing with her boyfriend where people said she forgot her pants! Do we need to say more?
Well people think to repeat their old hit looks are tried and trusted way to survive the criticizers but this plan did not work for Christina.  Unfortunately the magic this look created earlier did not work this time. Guess Christina Aguilera needs to try harder.