Contrary to popular belief, vegans do have plenty of options to choose from. Be it main course meals or desserts, some vegan recipes are far better than the non-veg ones. Speaking of desserts, raw figs make for an ideal core ingredient for vegan desserts. There are a variety of vegan fig dessert recipes you can choose from. 
Given below are a few such vegan fig dessert recipes designed exclusively to help you produce the best vegan fig dessert options which are healthy and full of nutritive qualities. 
Vegan Fig Almond Cake: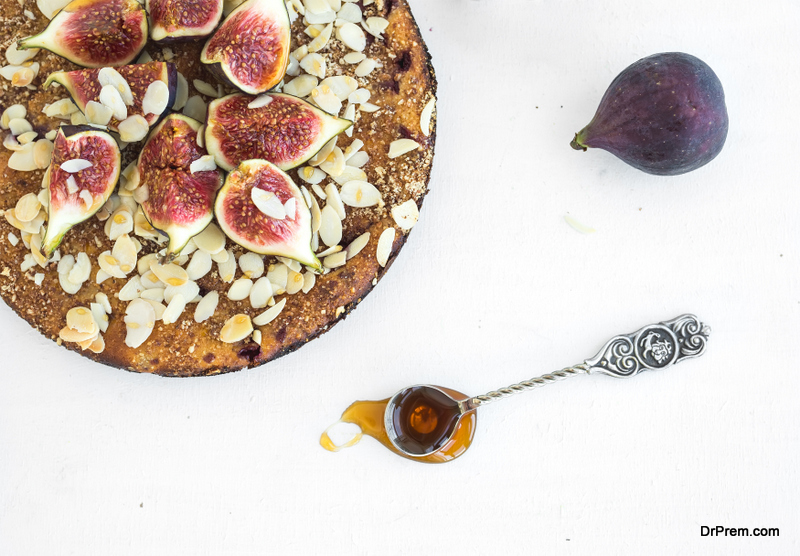 The dry ingredients for this recipe include baking soda (1tbsp), all-purpose flour (3 cups), brown sugar (¾ cup), sugar ( ½ cup), salt ( ½ tsp), and baking powder (1 tsp). The other ingredients are vanilla extract (2 tsp), oil (1/3 cup), almonds ( ½ cup), and 12 chopped raw figs. This healthy and fresh recipe serves up to 4 people, and you need to pre-heat the oven to 350o C before you start making the cake.
Create a mix using all the above-mentioned dry ingredients. To that, add the vanilla extract, oil, and chopped almonds, and create a homogenous mix.
The oil, vanilla extract, and almond milk will convert the mix into a rich smooth batter. Now add the dry fruits: figs, almonds, and raisins in this batter and mix again.
Next comes the cake pan. Grease the cake pan with some oil and pour the batter into it and bake for an hour, or a couple of minutes more if needed.
You need to take care once your cake hits the 40-minute mark. If it starts getting dark brown on the outside, cover it with an aluminum foil so that it does not get burnt. All in all, the time for baking depends upon the size of your cake.
Check if the cake is ready by inserting a toothpick into the idle of it. Once fully baked, bring it out and let it cool down for a couple of You may start eating it then.
Coconut Fig squares: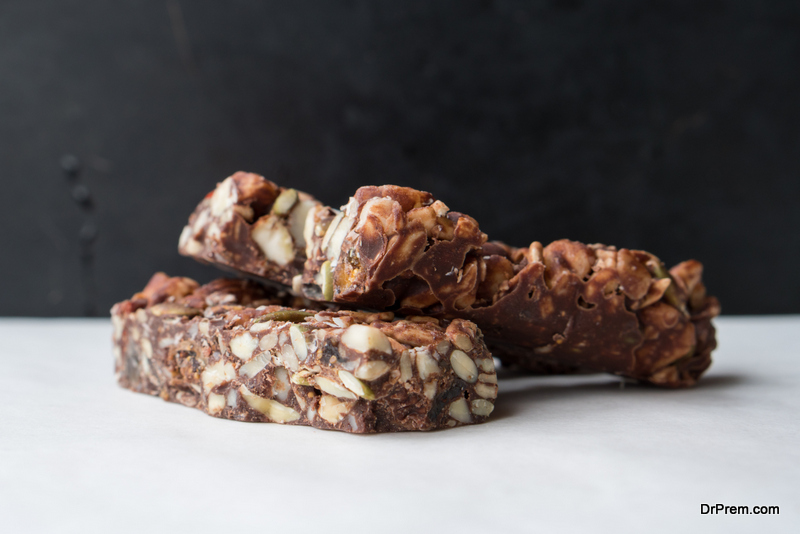 These are like sweet cookies or snacks to munch upon every now and then. The only difference is that, unlike, regular cookies, these are gluten-free and much healthier. Get a big batch of these squares made to last you long especially in winter for the additional heat and energy your body needs.
This is one of those vegan fig dessert recipes which consist of consists of two parts: the fig jam and the fig squares. For the jam, use around 9-10 ripe chopped figs, ½ cup brown sugar, and 1 tsp lemon juice, and bring then to simmering heat in a pan for 10  minutes. While the jam cooks, prepare your fig squares.
Mix all ingredients i.e. 2 cups flour, 2 cups oats, ½ cup coconut shredded, ½ cup brown sugar, and 1 cup baking powder in a big bowl and blend them all in together.
Post this, add the coconut oil and mix it well again. The best way here is to use your hands since the mix can get hard enough. However, take care to wash them thoroughly beforehand.
Using an 8×8 inch pan for baking is ideal since you can cut your squares evenly post the baking period. Place a parchment paper in one such pan and start pouring your batter into it.
Sprinkle the oat crumb mixture over this batter and place it in a pre-heated oven at 350o Heat for 10 minutes.
Once this is done, bring out and pour the jam over it, and garnish it with a few more oat crumbs over the top. Place it in the oven for 30 more minutes, or till the outer layer is dark brown and crispy. Bring it and cut into your preferred sizes for fig squares.
Why eat figs?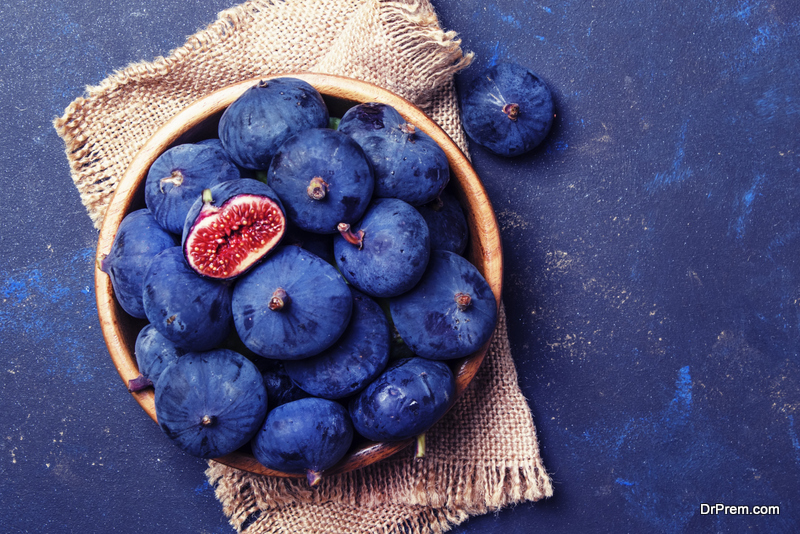 Figs are full of nourishment and are one of the best dry fruits to consume for a healthy living. In addition to that, they contribute to the making of some of the best dessert recipes. Although the above-mentioned vegan fig dessert recipes are not all, they are surely some of best gluten-free recipes and will help you keep in shape.
The biggest advantage of these dessert options is that the flavor and taste of the dish are not compromised in the process of making them healthy. So, if you are looking for some healthy and fresh dessert alternatives to get a break from the generic sweet dishes, try these ones out. They are bound to leave you asking for more.