A number of stars announced they were expecting a child in the new year!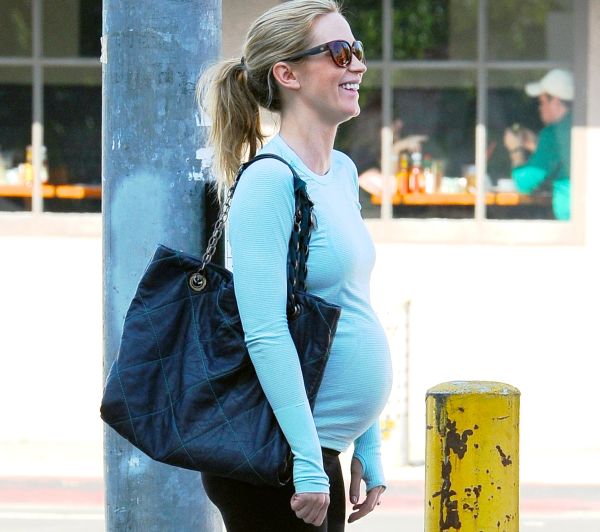 From Emily Blunt and John Krasinski expecting their first baby to longtime lovebirds Gwen Stefani and Gavin Rossdale expecting their third!
Emily Blunt 
She shows off her growing baby bump in a white top while heading out for lunch at Alcove Restaurant on Wednesday afternoon (January 22) in Los Angeles.
The 30-year-old pregnant actress recently spoke to Entertainment Weekly about how Tom Cruise prepped her for the big stunts in their new movie Edge of Tomorrow.
"Tom made it very clear," Emily said. "He was like, Em, this is going to be really hard. Listen: This is gonna be INSANE.' [Laughs] So I think I was prepped for what was about to be physically the most grueling thing I've ever done — but ultimately one of the most exciting projects I've ever been a part of."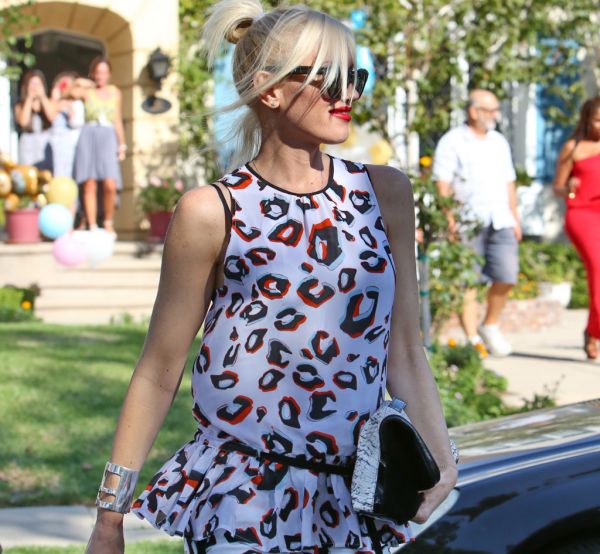 Gwen Stefani 
She covers up her baby bump in a long black shirt while going to her regular acupuncture session on Wednesday (January 22) in Los Angeles.
The 44-year-old singer is expecting with her third child and she recently disclosed that she will be adding another boy to her family.
Earlier in the week, Gwen took to her Twitter account to show off a photo of her large baby bump in a form-fitting shirt. Looks like she is going to be ready to deliver pretty soon!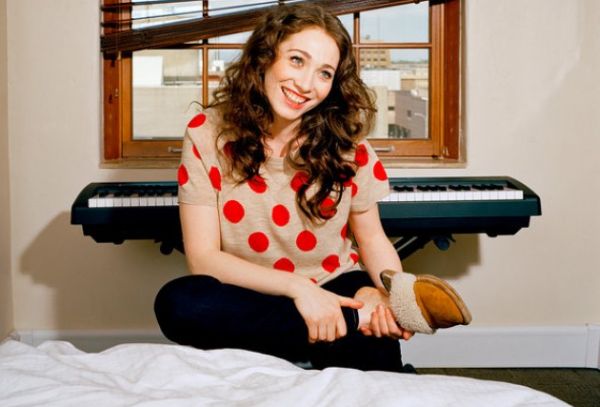 Regina Spektor
The singer-songwriter, 33, and husband Jack Dishel are pregnant with their first child, Spektor announced Thursday on her Facebook page.
"I would have definitely gone to L.A. for all the fun, in a party dress and with bells on, if I wasn't so super pregnant at the moment (!!!!!!!!!!). Jack and I are very excited to be expecting a brand new human together," she writes.
"I've been spending most of my time writing songs, dreaming up the new record, cooking soup, eating soup, and being very grateful for the people in my life — family, friends, and you … So I'm glad to share the news."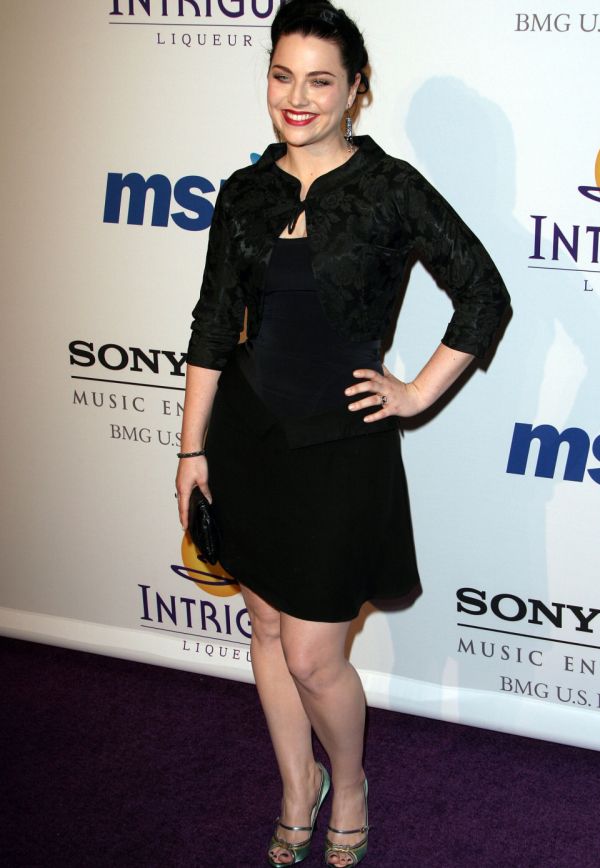 Amy Lee
The Evanescence front woman and her husband, Josh Hartzler, are expecting their first child together, she announced Saturday on Twitter.
"Ok I can't keep it a secret anymore – I've been working on a very special new project for 2014 – A BABY!" Lee, 32, Tweeted.
She added, "Josh and I are expecting! I'm so happy!"
Lee and Hartzler, a therapist, married in Little Rock, Ark. in May 2007.