The kids of tinseltown are equally as stylish and fashionable as their celebrity parents. Find out who are the hottest celeb kids and what trends they have started.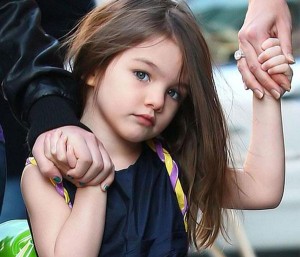 Suri Cruise
One can hardly talk about fashionable celeb kids and not expect Suri Cruise to feature in that list. She is the only child to Tom Cruise and Katie Holmes. At the age of 5, she was the owner several pairs of 'mini-heels' and designer handbags like Marc Jacobs and Ferragamo, which she also carried to her school. She wears fur coats, hats, red lipstick and pumps with elan. That pretty face helps as well, a lot. Themedia loves her and you will find them clicking pictures away of her walking around the streets of New York City with her mom.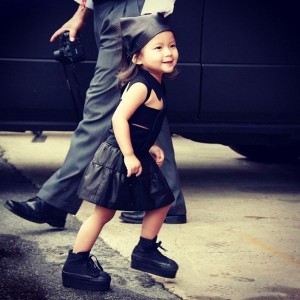 Aila Wang
Aila Wang is the super cute and stylish niece of the gifted designer Alexander Wang.She is always found sitting on the front row during fashion week wearing the gorgeous outfits that grab eyeballs as much as  the runway models. She loves wearing her mini Chanel messenger bag with Nike shoes and leather dresses.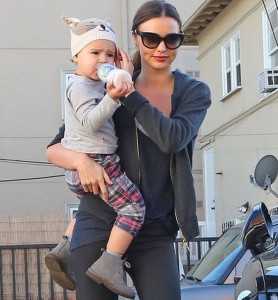 Flynn Bloom-Kerr
He is the son of the former Victoria secret model Miranda Kerr and British actor Orlando Bloomn and is a star himself. He has the most vibrant and cutest pairs of pants matching with simple tees and he carries them off with so much ease and style.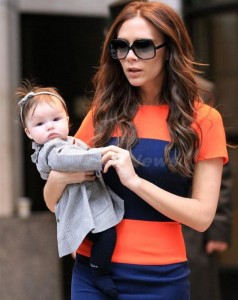 Harper Seven Beckham
She is David and Victoria Beckham's tiny tot. Pretty hair bands, soft colored frocks, pretty little shoes and always dressed right for the weather, she serves inspiration for kids the world over. She is definitely something to watch out for in the future!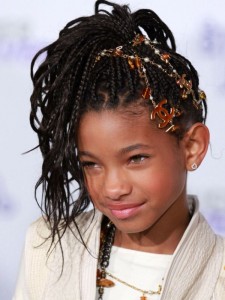 Willow Smith
She is the younger version of Madonna and Lady Gaga. She is fearless and has a great sense of style and somehow always manages to pull any ensemble off with great style. She is fashion forward and a risk taker. Sporting whacky clothes, loud accessories, funky hairstyles and animal prints for Red carpet events has got her on the list of celeb kids who are stylish and are a source of fashion inspiration.
Apart from clothes, shoes and other accessories, we all know how important the hair is. These are some of the coolest hairstyles started by celeb kids.
The Bro-Hawk Mohawk
Celebrity trendsetter: Kelly Ripa's sons Michael and Joaquin
The Laid Back Shag
Celebrity trendsetter: Kourtney Kardashian's son Mason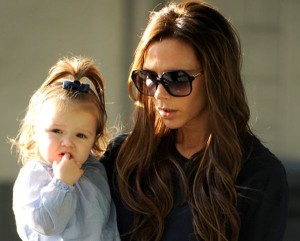 The Pebbles
Celebrity trendsetter: Victoria and David Beckham's daughter Harper
The Braided Pigtails
Celebrity trendsetter: Michael Strahan's daughters Sophia and Isabella